HFB Series
HFB150 Series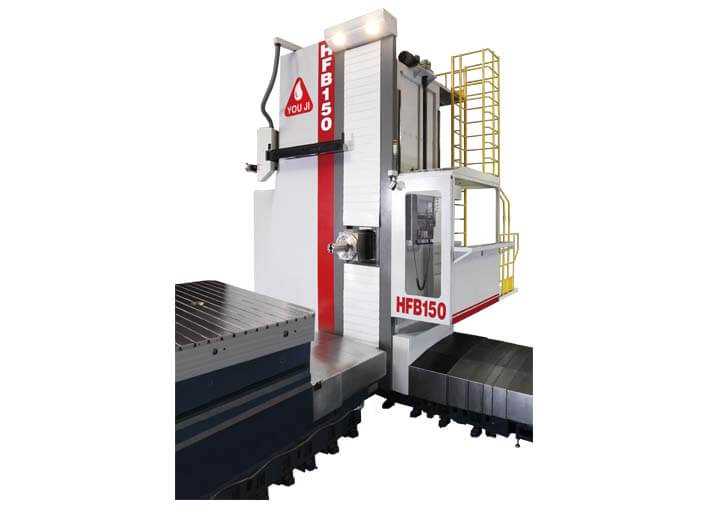 W axis headstock is a German made rigid product.

Large cross section Ram has been designed to ensure the maximum rigidity and high stability.

High Load capacity on hydrostatic sliding unit.

Rack and pinion designed uses helical gear with backlash elimination provide stiffness and positioning accuracy.

Y axis sliding unit uses dual ball screws integrated with Servo Tandem Control drives for balancing compensation.